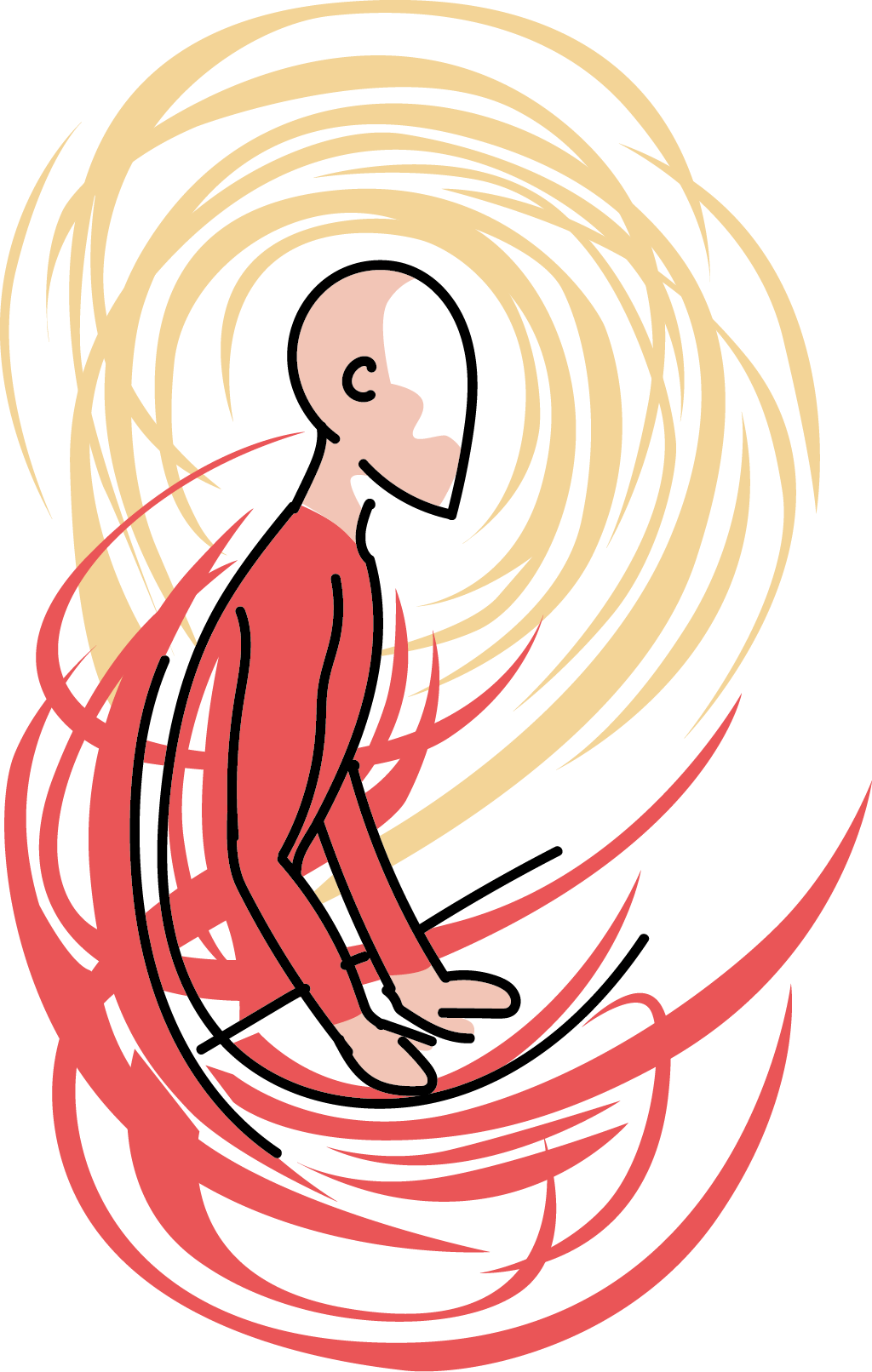 "Sometimes it seems that our work is fruitless, but mission is not like a business transaction or investment, or even a humanitarian activity. It is not a show where we count how many people come as a result of our publicity; it is something much deeper, which escapes all measurement. It may be that the Lord uses our sacrifices to shower blessings in another part of the world which we will never visit. The Holy Spirit works as he wills, when he wills and where he wills; we entrust ourselves without pretending to see striking results. We know only that our commitment is necessary. Let us learn to rest in the tenderness of the arms of the Father amid our creative and generous commitment. Let us keep marching forward; let us give him everything, allowing him to make our efforts bear fruit in his good time."[1]
As we come towards the end of these reflections, we feel that is important to acknowledge that sometimes it is very easy to feel discouraged. Our attempts at building a reconciled society founded on truth and justice not always seem to bear fruit. Our efforts seem to be largely futile. Like Peter along the lake of Gennesaret, we work hard all night without catching anything[2]. In these instances, the temptation of the People of God becomes ours. When the "promised land" is nowhere to be seen and we are tiredly walking in a hostile environment, we are tempted to turn back to "Egypt", to what is familiar and "safe", even though we know that it is the land of slavery. Like them, besides trusting in God, we are called to be patient, with ourselves and with others.
True to the characteristics of our age, we tend to want it all, and to want it now, with clear and measurable deliverables defining the measure of our success. As a community of believers who follow a Crucified God, we should maybe question a certain definition of success. In this we are guided by those who, like Christ, stand shoulder to shoulder with those who live at the margins of our society. In the words of Greg Boyle, a Jesuit who runs a gang intervention and rehabilitation program, "success and failure, ultimately, have little to do with living the gospel. Jesus just stood with the outcasts until they were welcomed or until he was crucified — whichever came first."[3] Pope Francis also reminds us that "time is greater than space" and more than obsessing with having a neatly-packed finished "product" we are called to be process-starters even when the destination – or even less its "success" – is far from clear and the time required to reach it is open-ended[4].
In this long journey, marked by uncertainty and frustration, we also have to learn the importance of being merciful, towards others, as well as towards ourselves. The companions we choose to accompany on this journey will at some point or another disagree with us. The temptation to surround ourselves with like-minded people is never far off. Even more challenging is that fact that, if we truly want this journey to be one of reconciliation, we will share at least parts of the journey with people who are in need of our forgiveness. Sadly, the themes of forgiveness and mercy have at times been misunderstood as implying a need to forgive all wrongs and ignore all hurts. But true mercy can never replace justice.
What we should fight for is just mercy. Mercy, given or received, is always undeserving and cannot be demanded. It can only be freely given. But justice, devoid of mercy, can never break the cycle of victimization and victimhood, retribution and suffering. "Only love can build up, whereas hatred produces devastation and ruin. The deadly cycle of revenge must be replaced by the newfound liberty of forgiveness."[5]
In their social and political activism, Christians will not separate themselves from the "world" through special markings or even by the formation of a dedicated "Christian" Party. Our distinguishing feature is the way we live out and seek this just mercy in our everyday actions. "As Karl Rahner SJ put it, Christians in the world are "mystics" through everything they do; they infuse all their action with God's mercy wherever they are"[6].
Having received God's mercy[7], we joyfully share with others the Good News of God's everlasting mercy towards the world. In a political context where the desire to crush the opponent is ever-present, in which political parties seek to outdo their opponents by engaging in daily shows of strength, there hardly seems to be space left for weak-looking mercy. And yet, if our aim is that of building a society, in which no one is crushed or eliminated, we first have to meet each other in our humanity. Instead of looking upwards and indulging in an alienating exultation of strength and power, we look downwards as we strive to create a culture of encounter which can only be born out of our common brokenness. Because it is only there that we experience the need of mercy and open ourselves up to the possibility of sharing with others what we ourselves have received. As pointed out by Bryan Stevenson, an American lawyer who for years has been fighting injustice in the criminal justice system:
"There is a strength, a power even, in understanding brokenness, because embracing our brokenness creates a need and desire for mercy, and perhaps a corresponding need to show mercy. When you experience mercy, you learn things that are hard to learn otherwise. You see things you can't otherwise see; you hear things you can't otherwise hear. You begin to recognize the humanity that resides in each of us."[8]
We started our journey by putting a face to the victims of our society. We end it with the invitation to recognize the humanity that resides in each of us, including in those furthest and most different from us. Faced with numerous centrifugal forces which drive us further from each other, we dare to propose a path which brings us together. Besides tending to the wounds of the victims, we are called to listen to their voices and learn about how they ended up there and seek concrete and creative ways to put spokes in the wheels of the underlying injustice. Only by listening attentively to these voices can our hearts and minds be moved. True listening allows us to be true seekers of that truth without which justice and reconciliation will remain forever an illusion. True listening will allow us to meet others as fellow brothers and sisters. If we dare to do so, our lives will become "wonderfully complicated" [9] as we experience intensely what it means to be agents of reconciliation and hope in this beloved country of ours.
---
[1] Pope Francis, Evangelii Gaudium, 278-279
[2] Cf. Lk 5, 5.
[3] Gregory Boyle, Tattoos on the heart. The Power of Boundless Compassion, Simon & Schuster, 2010, 172.
[4] Cf. Pope Francis, Amoris Laetitia, 3.
[5] Pope John Paul II, Message for the XXX World Day of Peace, January 1, 1997, 3.
[6] Archdiocese of Malta, One Church, One Journey. A process of ecclesial renewal, 40.
[7] Cf. 2 Cor 4,1
[8] Bryan Stevenson, Just Mercy. A book of Justice and Redemption, Spiegel & Grau, 2015, 290.
[9] Pope Francis, Evangelii Gaudium, 270.